With our Implementation Services, our team of experts will design and build the ideal CRM solution for you based on best practices and a deep understanding of how your business operates.
Whether it is a Sales, Services of Marketing Automation system, our team follow the same methodology.
Once we have gathered the requirements, key people and potential integrations involved, we will begin to map out your existing process, and detail how you want the solution to be built.
After the design has been signed off, our team of experts will begin building and configuring the system, fields, and reports based on your requirements.
Full user acceptance testing will be conducted prior to go live, ensuring no stone is left unturned before we train future users.
The key to any successful implementation is the transition after 'Go Live'. Once the system is rolled out across the team, we stay with you in the early stages to handle any queries, or you can opt for our award winning managed service!
Talk to a member of the team
today.
Adam Phones are a leading Telecommunications provider specialising in creating bespoke, high performance mobile and fixed line connectivity to a range of clients across the globe.
Using our vast experience in the telecoms sector, BPI assisted in the Implementation of a CRM solution to help drive efficiencies along the sales process and manage the various business units operating within the group.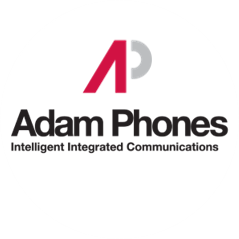 Since our formation in 2008, we have been committed to helping businesses of all sizes get to grips with their CX/CRM Solutions.
Fill out and submit the form and a member of our team will be in touch shortly.